STREET ART – BOOK ART by Ingrid Beazley
Private View Friday 10th July 6.30-8.30pm
11st July – 19th July 2015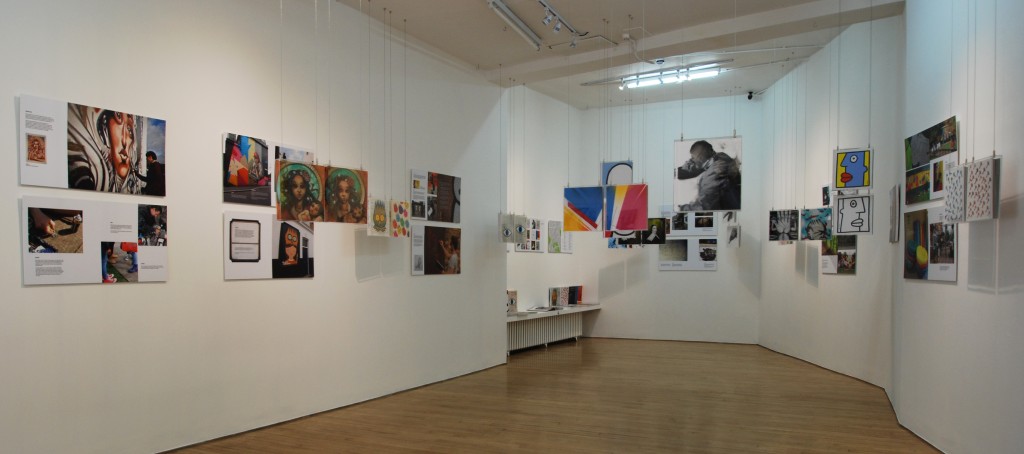 C&C Gallery in collaboration with HENI Publishing and Ingrid Beazley are delighted to present an exhibition of new works by 15 street artists.
Agent Provocateur, Ben Wilson, Christiaan Nagel, Conor Harrington, David Shillinglaw, Dscreet, MadC, Mear One, Pablo Delgado, Remi Rough, ROA, RUN, Stik, System, Thierry Noir.
Following the acclaimed publication of 2014's Street Art, Fine Art which documented the pioneering works and ethos of the Dulwich Outdoor Gallery project, 15 of the original 17 artists involved accepted the commission by its author and curator Ingrid Beazley to produce a series of unique artworks on copies of the book with blank covers. Some artists subverted the medium as a space to blend illustratively their style within the conventions of book design, some utilised the uniform shape to create a series of parallel works, while others approached the book as any other blank canvas presented to them on the street. A selection of these works will be hung within the space as three-dimensional objects alongside contextual imagery from Street Art, Fine Art, helping to tell the story of the Dulwich Outdoor Gallery in full.
"I love to go new creative ways and to be inspired by other art forms. The idea to use an old painting as a source of inspiration was wonderful." MadC
"Anything that gets art outside, in front everyone, without an admission fee or intellectuals pontificating, has to be a good thing in my book." Agent Provocateur
The Dulwich Outdoor Gallery project encompasses an ever-growing number of originally commissioned works created on the walls and pavements on the streets in and around Dulwich by cutting-edge street artists inspired by classic works of old masters within the Dulwich Picture Gallery's permanent collection. Initiated in 2012, Ingrid Beazley's curated public project draws fascinating parallels and establishes an innovative dialogue between these classic and contemporary styles, showcasing how works from the Dulwich Picture Gallery by painters such as Rembrandt, Gainsborough, Rubens, Van Dyck and Murillo have influenced works by street artists working in the local area such as Stik, Conor Harrington, Thierry Noir, Phlegm and RUN.
"Generally, the typical person who loves street art is not keen on 17th and 18th century old master paintings, and vice versa… But […] if the street art lover could be persuaded to enter Dulwich Picture Gallery, they would be converted, and if the generally older generation […] could be shown murals by the most well respected street artists in the world, they would come to respect this new international art movement." Ingrid Beazley, April 2014
Accompanying the exhibition, a newly-printed paperback edition of Street Art, Fine Art documents the Dulwich Outdoor Gallery project using specially commissioned photography throughout, and includes exclusive new works by Faith47, RUN, Walter Kershaw, JimmyC and Medhi Ghadyanloo and an artistic collaboration by Pure Evil, Agent Provocateur and Inkie.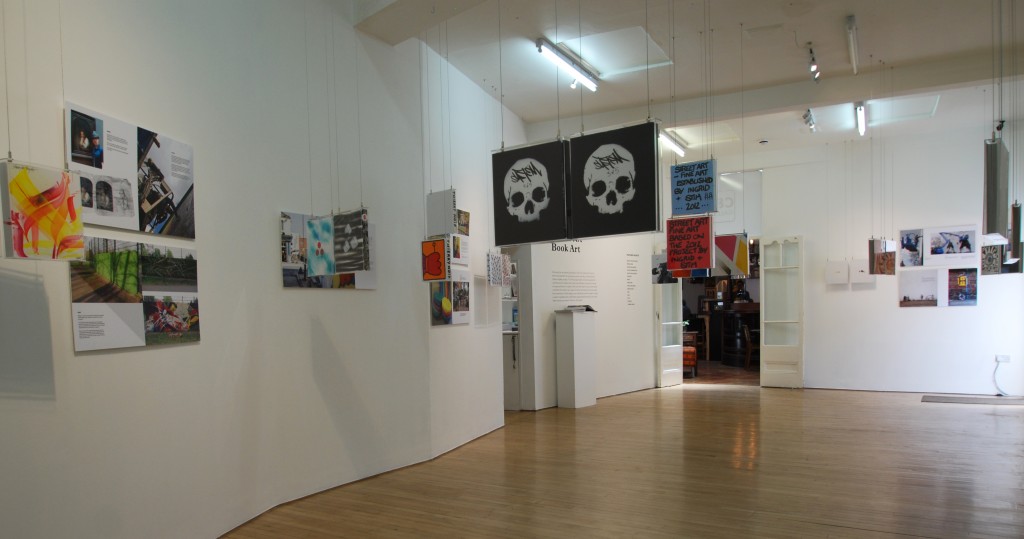 NOTES TO EDITORS
Ingrid Beazley has a BA in Art History and is a qualified teacher. She has worked in numerous schools in the UK and Singapore, and in the education department of Dulwich Picture Gallery — England's oldest public art gallery — for nearly 20 years, guiding, lecturing, and teaching children and adults. Ingrid is passionate about breaking down prejudice in attitudes towards art. As a result of her creation of the Dulwich Outdoor Gallery, street art lovers from far and wide have been attracted to this quiet suburb of London and have discovered the glories of the Baroque art that inspired the artists they admire. In addition, the residents of the Dulwich area have been introduced to street art, and in the main are very impressed. Ingrid has written the book Street Art, Fine Art, and an updated second edition, which document the creation of the Dulwich Outdoor Gallery, linking it to art from the past, and positioning it in the continuum of art history.
HENI Publishing, established in 2009, is a small, independent art publishers based in Soho, London. Specialising in beautifully produced illustrated books, Heni Publishing works with artists on projects ranging from major trade publications to artist books and limited editions.